7 Ltr Chinese Airgun Filling Bottle Cylinder with Gun Valve and Gauge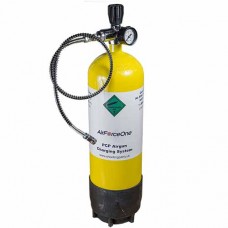 7 Ltr Chinese Airgun Filling Bottle Cylinder with Gun Valve and Gauge
7Ltr Air Gun Divers Bottle Cylinder come complete with Gun Valve and Gauge to fill all pcp air weapons
7 ltr Air Cylinder Bottle Bleed and Hose 300 BAR
Our new AirForceOne® PCP Airgun Charging System comprises a 3 Litre, 5 Litre, or 7 Litre 300-BAR Steel Cylinder, manufactured to the highest British & International Standards, CE Marked and German TUV Certified, with a 5-year Test interval, fitted with a rubber boot for stability and storage.

Age Verification
You must be 18 years of age or older to enter into the site.

You are not 18+ years old. We're sorry, you can't use the website.