Bergara B14 Wilderness Hunter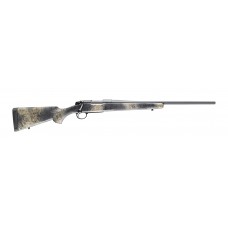 Bergara B14 Wilderness Hunter
Bergara Wilderness Hunter with camo stock


The Wilderness Hunter rifle features a moulded synthetic stock made of glass fibre reinforced polymer finished with Bergara's hand-painted camouflage and complimented by a 4140 CrMo steel, unthreaded Bergara Barrel with Cerakoted® Sniper Grey finish. As with the entire Wilderness Series, the Hunter brings Bergara Barrel accuracy to a line of hunting rifles with advanced protection in extremely harsh weather.
Age Verification
You must be 18 years of age or older to enter into the site.

You are not 18+ years old. We're sorry, you can't use the website.