Cometa Orion Bullpup Air Rifle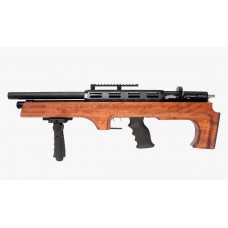 Cometa Orion Bullpup Air Rifle
Maximum pressure 200bar/3000 psi.
Bolt action system.
High precision cold hammered barrels.
Wood stock ergonomically designed.
Quick fill facility, standard (Foster) in all models.
Manual safety.
Self-actuating multi-shot magazine.
Includes hard plastic case.

NEW

Orion BP available C7.62.
Age Verification
You must be 18 years of age or older to enter into the site.

You are not 18+ years old. We're sorry, you can't use the website.