ShotGun Snap Cap Wool Mop 12 Gauge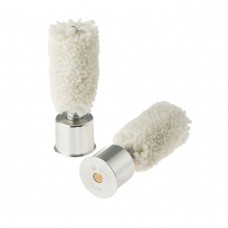 ShotGun Snap Cap Wool Mop12 Gauge
The Beretta Snap Caps / Wool Mops 12g & 20g protects the firing pins. By oiling the mop with either Gun Oil or Rust Prohibitor oils , they will maintain and lubricate the chamber and prevent from rusting.

These Mops and Snap Caps 2 in 1 are an essential tool for protecting your ShotGun firing pins from damage and wear and help prevent rusting and pitting whilst guns are stored.

They are available plastic and are sold in pairs.
Age Verification
You must be 18 years of age or older to enter into the site.

You are not 18+ years old. We're sorry, you can't use the website.