Umarex HPP (Sig Sauer P226)‏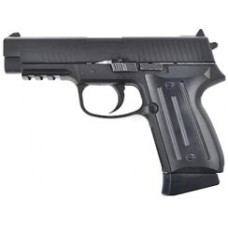 Umarex HPP (Sig Sauer P226)‏
The Umarex HPP BB Repeater pistol has a 15-shot drop-out magazine for quick reloading.
The 410 fps velocity is quite high for the class of pistol. The blowback action simulates a real firearm. The heavyweight construction of the pistol and integrated accessory rail give it the look and feel of realism. A housed CO2 cartridge in the pistol grip provides the power for the heavy duty gun. High velocity BB repeater Blowback action simulates real firearm 15-shot drop-out magazine CO2 housed in the pistol grip Integrated accessory rail Heavyweight construction 410 fps velocity
Age Verification
You must be 18 years of age or older to enter into the site.

You are not 18+ years old. We're sorry, you can't use the website.